Caring through COVID-19
We understand the feelings and emotions that we are all having to deal with on a daily basis. There is so much information available, yet it still feels hard to make good choices. We want to reassure you that we are here to help and guide you through these times. We are only a call away if you need any information or further advice.
The Hospital is continuing with both scheduled and emergency procedures. As a specialist Day Hospital with controlled short-stay admissions and a small staff complement, we are a low-risk facility, unlike a large multi-disciplinary hospital.
We are actively lowering the risk to patients, Doctors, and staff by adapting our processes and environment to meet the COVID-19 challenge to ensure the safest possible way for patients to receive our healthcare service. As such, we would like to outline how we are working with each patient individually.
Your first contact point would be at the Ophthalmologist's rooms.
Our Ophthalmologists protect you by:
Allowing you to drive up to the door of the consulting room. There is no need to walk through the hospital to go to your appointment.
Spreading the appointments out so you will not be with other people in the waiting area.
Minimising your exposure to other people and necessary interactions will take place through masks and screens.
Wearing a surgical mask.
Using protective screens during the examination process.
And you protect the Ophthalmologists by:
Calling, not popping in, to make your appointment with your Ophthalmologist so they can schedule you in.
Not coming to any appointments if you feel unwell.
Remaining in your vehicle or outside the consulting suite until the staff call you in
Wearing a cloth mask – we are a compulsory mask facility.
Spraying your hands (sanitiser will be available at the entrance to the doctor's room) both on arrival and on departure.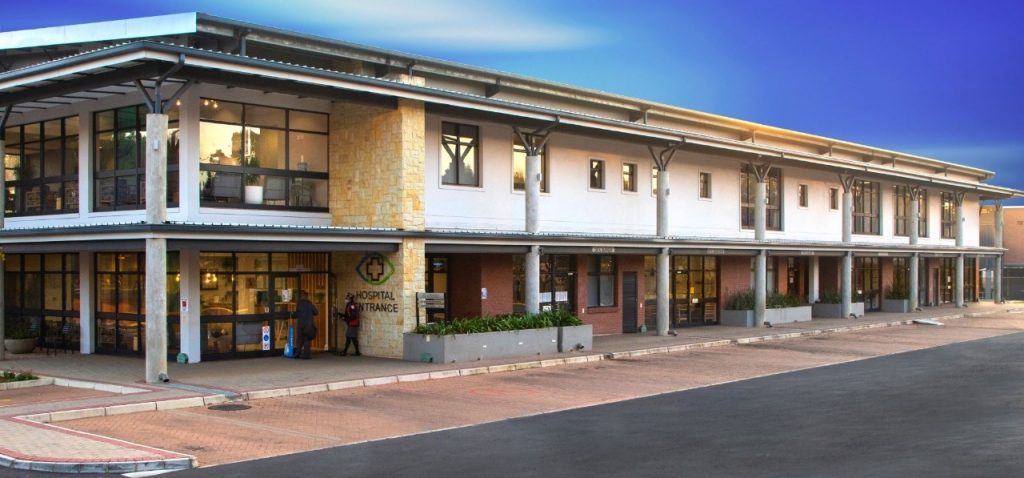 Should you then require a procedure in the Hospital, there are ways we keep each other safe.
The Hospital protects you by:
Staying fully informed of the safest way to provide your care.
Assisting with pre-admission requirements telephonically the day before your procedure.
Screening every person on arrival at the hospital (patient, Doctor, family, staff).
Wearing masks at all times.
Providing you with a medical mask.
Ensuring a clean environment for you to enter, with regular high touch area cleaning.
Limiting who you have contact with by:

Making the first floor a "patient only" zone. Only patients will be allowed in the reception, ward, and theatre areas. Any other visitors will have to obtain special permission.
Spreading out the furniture on both ground and the first floor levels to meet the physical distance protocols.
Staggering the admission times of patients' arrival and discharge, to also reduce the time spent in the Hospital.
Placing perspex screens between reception staff and patients in our admission areas.
Allocating you to a care team who will address your nursing needs.
You protect the Hospital by:
Not coming to any appointments if you feel unwell.
Wearing a cloth mask – we are a compulsory mask facility.
Spraying your hands both on arrival and on departure.
Asking your support person to wait for you either in the ground level lounge or in the car, or returning at a recommended time of discharge to collect you.
We are grateful for all the guidelines, directives and support from the Government, Ophthalmic Society of South Africa and other professional organisations.
Should you have any questions or require any advice, at any time, we urge you to get in touch through any of the following platforms: